Interactive Kiosks
Interactive Kiosks are self service solutions that provide users with engaging digital content and information through a user-friendly interface.
Interactive kiosks are self-service solutions that provide audiences with engaging digital content and information through a user-friendly interface.
Besides, this type of self-service solution has many uses and benefits, and can be used for a variety of purposes including retail sales, bill payment via cash or credit, wayfinding, tourism, information sharing and more. In addition,  interactive kiosks are also able to connect to the internet, and can function as digital signage when not in use.

Interactive Kiosk are suitable for various applications including shopping mall directory, building directory as well as for payment purpose.
All our kiosks are fabricated according to customer's requirement. Therefore, we have in house engineering and production team to do design, delivery and installation of kiosk at site.
Applications of Interactive Kiosk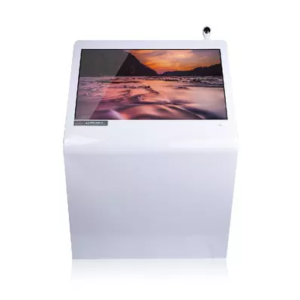 Advertising Display Interactive Kiosk
Incorporate this Advertising Interactive Kiosk device into your marketing plans and cycle through advertisements, company messages, community billboard events, and countless other promotions.
Landscape All-in-One Interactive Kiosk
With an effortless touch of your finger, enhance multimedia efforts on this device designed to engage and streamline a client's experience. It is perfectly suited to display web based applications, motion picture quality video and graphics.
Computer Interactive Kiosk

Whether it is for ordering food, purchasing goods and passes or museums offering in depth information for each exhibit. The uses for Interactive Touch Screen Kiosks are on the rise and with the affordability they have become more mainstream.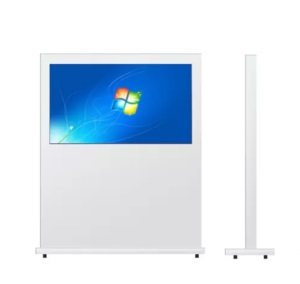 Movable Interactive Kiosk

The portable kiosk design, technology, and special features make these kiosks well suited to life on the road-whether to move in the trunk of the car, to a new retail aisle or on the back of a tractor-trailer truck.
Share your idea with us!
You can sketch it on paper or modify using existing design to suit your need.
Engineering Drawing
Once design is confirm, our team will put your idea into technical drawing.
Fabrication & Assembling
Last step will involve detailed interior design of kiosk before sending it for production. Finally, new kiosk is born!
Want to know more about the product?