Explore our Professional Premium High Quality Sound PA System Installation Services
Our mission is simple, to provide high quality professional sound PA system services for our valued clients. Our team goes above and beyond to cater to each project's specific need. Through open communication and exceptional service, we hope you'll find what you're looking for with our Professional Sound PA System Installation Services.
Professional Sound System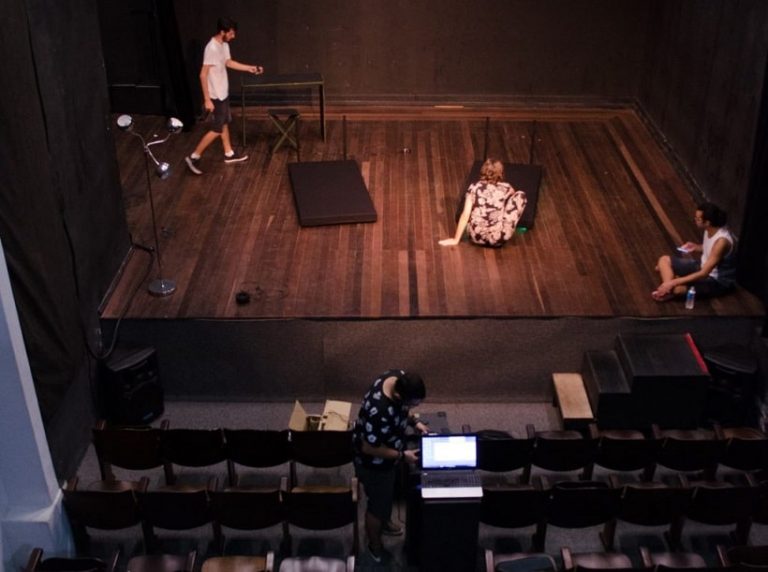 Venues not only need to change from day to day, but also to evolve over time.
We work to make our installs flexible and future ready, to allow for your business to handle the ever-increasing expectations of clients in a way that is cost efficient and will minimize downtime when it comes to upgrading the professional sound PA system in the future.
Installation for School/ College
School sound systems can be complex in nature and whilst we can help you design an effective professional sound PA system for a school, college or university, we would strongly recommend you deal with a specialized local installer who can visit you and provide a competitive quotation for installation.
Installation for Commercial
Need help with a commercial audio installation?
Whether you require a complex multi-zone sound system or would like to enable a professional sound PA system to transmit within various areas, you can depend upon our dedicated engineers to provide you with premium and professional sound PA system installation services.
Our team will design your system and preparing a detailed quotation for your consideration.
Also, the engineering and installation staff can provide state of the professional sound PA system design and fully show this design with our skilled technicians.
Our dedicated team will work closely with you to decide the best window of opportunity for installation.
In addition, our goal will be to complete the professional sound PA system installation process in a timely, neat and safe ways.
Along with this, we only use quality cables and connectors, it is often the little things that are important to a professional sound PA system installation.
Just like your car, your new system may perform for longer and better if it gets the once in a while service.
Indeed, we have an in-house repair and service technician who can help you with repairs and maintenance for professional sound PA system.
Applications of Professional PA Sound System
The loudspeaker commonly has a woofer, mid-range speaker and a tweeter, thus eliminating the need to buy several different types of speakers to produce a full range of sound. More over, it can be mounted in the ceiling or in the wall, and some types can even be setup outdoors.
Many are powered, called 'active', while others need an amplifier with passive PA speakers. In addition, they're mostly used for stage performances, karaoke or any other use where you need to cover a lot of ground in your particular setting.
Outdoor Waterproof Speaker
These types of speakers are designed to be weatherproof and some are even designed to hide in your yard as rocks. As a matter of fact, some systems come with a subwoofer and several midrange and tweeters to cover the entire yard and patio.
Furthermore, the outdoor speaker boxes are built to withstand heat and humidity, as well as UV rays and the wires are plugged into the speaker inside a weather resistant enclosure.
In a surround environment, mounting the speakers on the wall at ear level will allow you to skip having to buy the floor standing speakers altogether. With some styles including mounting brackets, installation is easy.
Not to mention, they come in a variety of colors and styles, so matching your décor shouldn't be a problem. On-wall are types of speakers that are unpowered, so you'll have to have an amplifier or receiver to plug them in to.
At about 4 feet tall (though some are taller), they will be completely in sight anywhere in the room. These speaker types offer a tweeter, mid-range and a woofer. Some styles also add a subwoofer to the mix for a full range of sound.
In general, most floor standing speakers are unpowered, and need a receiver or amplifier.
A subwoofer is a speaker type with only one job, to create very low-frequency sound. In this case, with a range from 20 to about 200Hz, the subwoofer is an omni-directional speaker.
When combined with a quality full surround system, the experience can change the way you watch movies forever.
Quality in-wall or in-ceiling speakers can be a bit difficult to install and are not exactly budget-friendly, but walking from room to room in your house and having your music follow you around is really something to behold.
Sizes and configurations vary from 2-way speakers to 10 or more. Most come with a cover to hide the speaker flush in the wall, and provide quality sound when placed at seating level.
Want to know more about the product?