P2.0 to P10 LED Screen Display.
Premium Quality and Competitive Priced.
2 Years Warranty.
P2.0 to P10 LED Screen Display.
Premium Quality and Competitive Priced.
2 Years Warranty.
BIG INDOOR
LED Screen Display
P2.0 to P10 Indoor LED Screen Display.
Premium Quality and Competitive Priced.
2 Years Warranty.
BIG INDOOR LED Screen Display
We supply a full range of indoor LED screen displays in Malaysia, marketed under BIG Indoor series and BIG Indoor Fine Pitch series.

For BIG Indoor, the pixel pitches available are P2.5, P3.0, P4.0 to P5.0 and P10. These pixel pitches are suitable for medium to large LED screen installations. Indoor LED display is commonly used in sales gallery, meeting room, seminar hall, conference hall, hotel ballroom, and building lobby.

We select only the best quality components where the performance can be guaranteed throughout the lifespan, for extra longevity and reliability.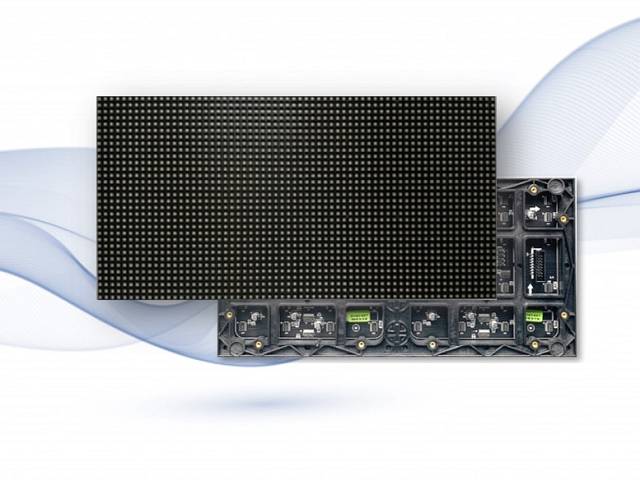 Premium Quality, Standard Size
Our LED screen display is built by the smallest building block which is the LED module. The BIG Indoor series utilizes premium quality LED module which has the following characteristics.
Grade A LED lamps for high brightness of > 800 nits and reliability
Low brightness degradation over time, <15% over 3 years
High refresh driving IC for screen refresh frequency of up to 1,920~3,840Hz
SS-PWM IC for high colour greyscale levels of 14-16-bit 
Surface flatness of LED module within ±1mm 
Strengthened LED module back frame for extra rigidity and uniformity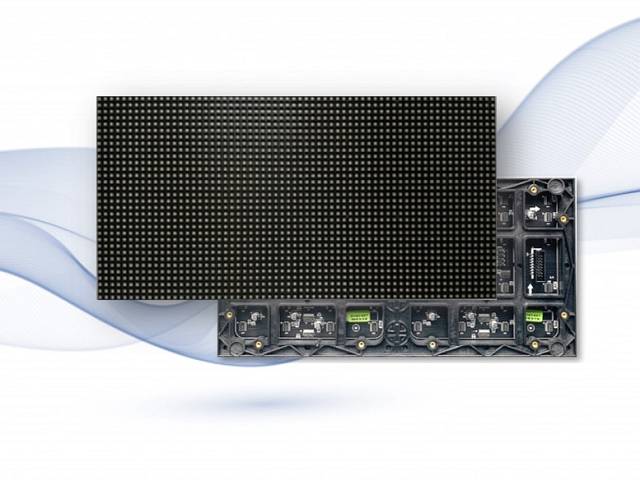 Besides, our LED module has a standard size of 320mm x 160mm across the whole range. Hence, we can move the product range up and down without changing the screen size, simplifying the decision making and system integration process.
Cost Effective Installation
The
LED modules
can directly attach our BIG Indoor series LED screen display onto a wall and let it be constructed. This has several advantages such as:
Minimal space requirement, with up to 75mm depth from the wall
Slim and lightweight
Front serviceable
Cost effective
Short lead time
This method is one of the most common methods to deploy large LED screen display with less emphasis on the assembly precision and uniformity.
The optional die-cast magnesium alloy panels can integrate our BIG Indoor series for more precise installation and screen assembly.

By using CNC manufacturing process, the accuracy in this type of LED panel is within 0.01mm, which means the joints between individual panel are seamless.

Standalone / hanging / wall mount installation methods are supported.
Videowall
was a popular choice few years ago with the ability to form a giant screen by cascading multiple of TV-like screens with slim bezels. However, videowall has some problems such as:
Visible bezels between each videowall panel
Grid lines across the screen and it does not look good, especially on people's faces
Each panel requires a very precise tuning & calibration to get even brightness and colours
One broken panel becomes a major issue as it affects the rest of the panels due to looping video signal
Our BIG indoor series'
LED Screen Display
is bezel-less and seamless. Each LED module is tuned and calibrated from the factory. In short, our LED display can give you seamless and uniform visual experience.
LED Screen VS Projector Screen
Are you still using projector screen? We believe you will face the following problems.
Projector screen is dim and not bright enough
Must turn off the lights / cover the windows when using the projector
Have to change the lamp bulb every few months
Need to service the filters and fans to prevent projector from overheating
If yes, then it is the right time to go for LED screen display and all of above problems can be mitigated. Our BIG Indoor series LED screen display is bright, vivid, and is maintenance free. The difference is day and night once you upgrade to our solution.
Applications of Indoor LED Screen Display
Sales Gallery
LED Screen Display can be used at sales gallery to display your product information, introductory video and even as a backdrop for your events.
Hotel Ballroom
Use the LED Screen Display as the hotel ballroom stage backdrop or mounted on the wall to display dynamic videos and images.
Exhibition Center
LED Screen Display can be installed at hall / exhibition center to project information or presentation slides to the participants.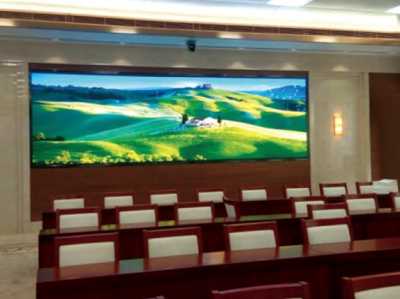 Meeting Room
Use LED Screen Display instead of projector screen for bright and vivid visual, without turning off the room lights and rolling down the curtains.
Advertising
LED Screen Display is modular, meaning you have full flexibility when designing one for advertising purpose, for full creativity.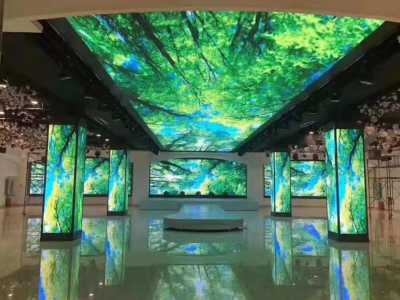 Building Lobby
Modernize your building lobby with our BIG Indoor series LED Screen Display. It can be mounted on the wall, column and even ceiling.
Broadcast TV
With LED Screen Display, broadcast or TV station background can be changed in real time for information or decorative purposes.
Retail
Reduce printing works with our BIG Indoor series LED Screen Display, where your promotions can be updated within a few mouse clicks.
Want to know more about the product?