4 Benefits of Outdoor LED Digital Billboard
In the old days, there were billboards everywhere on the roads. We tended to ignore those billboards since the messages displayed were none other than some static images with uninspiring texts and phrases. Today, the appearance of LED digital billboard has changed our behaviour. We could not ignore these digital billboards, even if we want to. The reason? Because they look so cool and dynamic.
Digital Billboard
Improve brand awareness by using digital billboards to capture attention.
Outdoor LED screen is an eye-catching attention grabber. Its ability to attract people's attention has made it a new favourite among business owners and outdoor advertising companies. Outdoor LED screen has many benefits when it comes to outdoor advertising. These benefits can overcome disadvantages of traditional billboard and help to generate more favourable results for advertisers.

Here, we look at the 4 benefits of outdoor LED digital billboard and why you should take advantage of it.
1. The bright and vivid attention grabber.
You just could not take your eyes off LED digital billboard. LED screen has a brighter and more vivid display when compared to other media such as the LCD screen and the traditional billboard.

Road users or pedestrians are more likely to read the advertisement due to the exciting and vivid display. If the message displayed is in a video format, the moving colourful images can create a greater impression and it could possibly manage to attract more attention. In the end, humans are visual creatures, and our brains love to process visual information.

Besides, outdoor LED screen has a very high level of brightness. It enables the screen to display advertisements clearly even during daytime when the sunlight is very strong. The screen also has an adjustable screen brightness. The brightness can be lowered at night to reduce light pollution.
2. Lower installation and maintenance cost.
Traditional billboard requires a large amount of printing and maintenance cost. After the advertiser spends to print the advertisement, he also needs to hire people to install the print ad. Besides, maintenance is unavoidable if the light bulbs malfunction or if the vinyl print advertisement suffers from any damage. These are common issues that could happen anytime.

Unlike traditional billboard, digital billboard requires lower maintenance. Outdoor LED screen is highly durable. The ability of a LED screen to withstand physical and weather damage is determined by its Ingress Protection (IP) rating. Most outdoor LED screens are protected against dust and heavy rainfall.

In short, outdoor LED digital billboard has a longer useful life and can result in greater cost saving over the long term.
3. Creative message & display – Sky is the limit!
Traditional billboard has limitation in its supported display format. It can only display a printed message. Unlike traditional billboard, digital billboard can support both image and video formats. It unleashes your creativity in designing your display message. You can play with animation or graphics to highlight your message.

Besides, outdoor LED screen can be used for a variety kind of installations and applications. You can install it on a pole or mount it onto a building wall. You can also go for different display sizes – small, medium, or large. Create the best message that suits your campaign and your audience!
4. Greater flexibility in scheduling and displaying advertisements.
An outdoor advertising company can choose to display advertisements at any designated time with the use of the digital billboard. Unlike digital billboard, traditional billboard can only display an advertisement at a time. It is very ineffective because you are not reaching your target audience 24 hours a day, but you still need to pay for the space rental.

Outdoor LED advertising gives both advertisers and outdoor advertising companies opportunities to generate higher investment returns. The advertising companies can now sell their services for different time sessions throughout a day. The advertisers can also have more flexibility in buying only the best time session that suit their campaigns and target audience.

Besides, advertisers can update their messages or advertisements in a shorter period. They just need to send their updated or revised advertisements to the advertising companies. The advertising companies will then update and replace the older advertisements with just a few mouse clicks, from their offices remotely.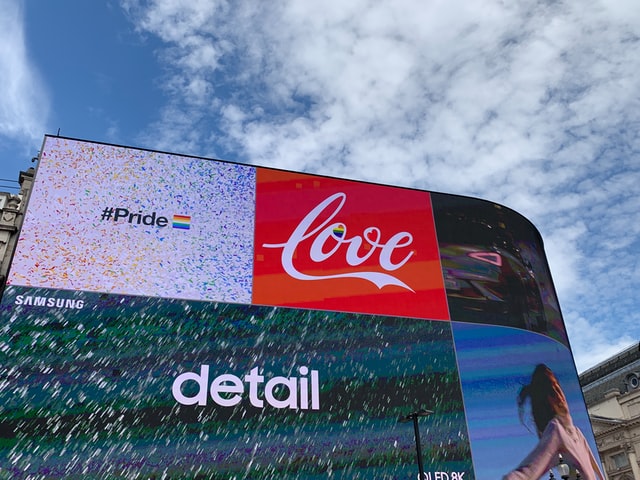 In today's competitive business environment, one of the most important factors that differentiate you from the others is your willingness to explore endless possibilities via the latest technology. There are no reasons for you to ignore the outdoor LED digital billboard. It has consistently outperformed other media including the traditional billboard which has dominated the market years ago.

Embrace the technology and take advantage of the digital LED billboard today!